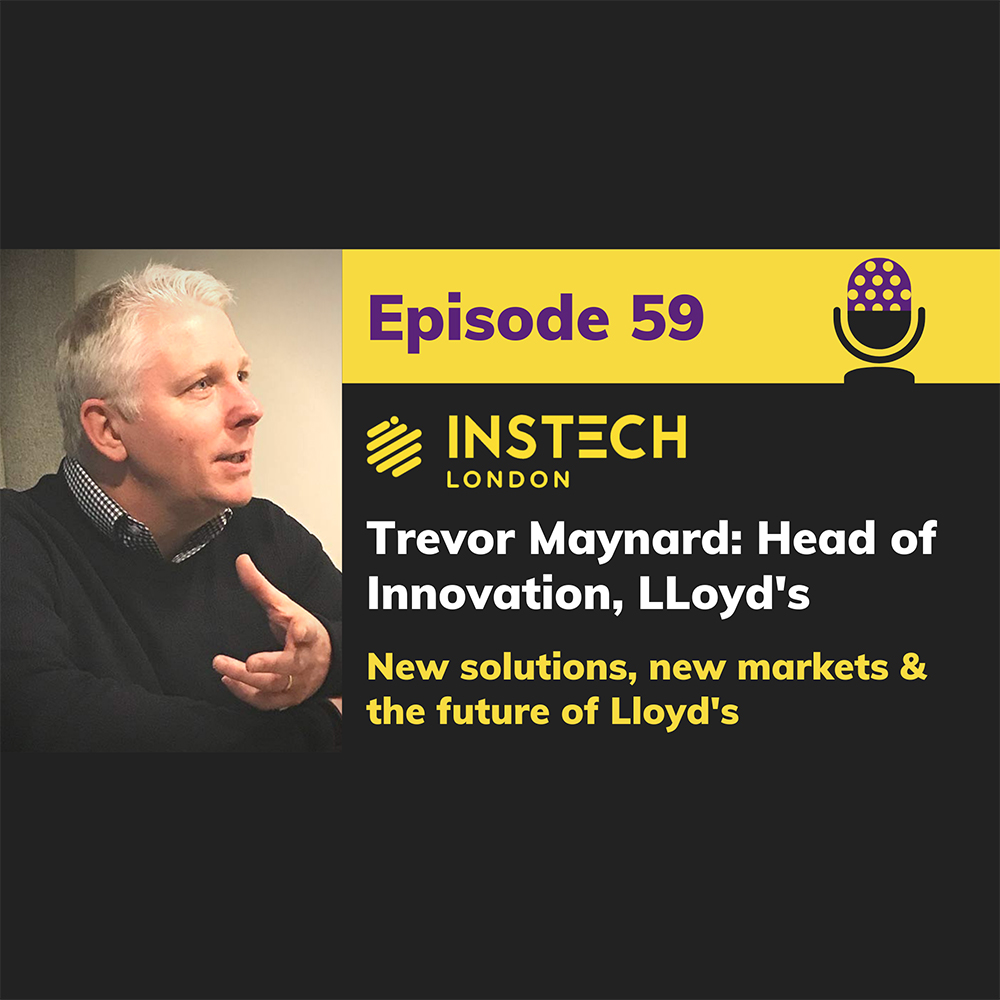 We've been hearing a lot recently about how Lloyd's of London is looking to harness innovation across many areas to expand the range of insurance it can cover, improve efficiency and find new ways to measure and reduce risk.
The Lloyd's Lab has become an important part of identifying companies that can help Lloyd's and the managing agents writing business there. In previous podcasts we've spoken to founders from companies that have taken part in one of the three cohorts.
For this episode Matthew finds out from Trevor Maynard, the person responsible for the Lab and overseeing innovation across Lloyd's, what the Lab offers and the other initiatives he is leading. Topics include:
How the ten-week cohorts are structured
Why and when Lloyd's selects start-ups, scale-ups and mature companies 
The role of mentors from managing agents and the benefits seen from getting this direct access to the market
The link between the Lab and the Future at Lloyd's programme
Building an innovation culture
Horizon scanning and the Lloyd's Product Innovation Facility
You can hear our discussions with previous members of the Lloyd's Lab that have participated in past cohorts in prior episodes: Oasis (32), Describe Data (40), Phinsys (45), Hyperexponential (52) and Praedicat (57)
The horizon scanning reports mentioned in the podcast are available from https://www.lloyds.com/news-and-risk-insight/risk-reports. All the information about the Lloyd's Lab is available at https://www.lloydslab.com/.
We'll have more to come from the Lloyd's Lab in 2020, include a full evening hosted in collaboration with Trevor and his team. Keep up-to-date with all the latest news and view from InsTech London by taking a look at the regular updates of future and past events - and signing up for our newsletter - at www.instech.london