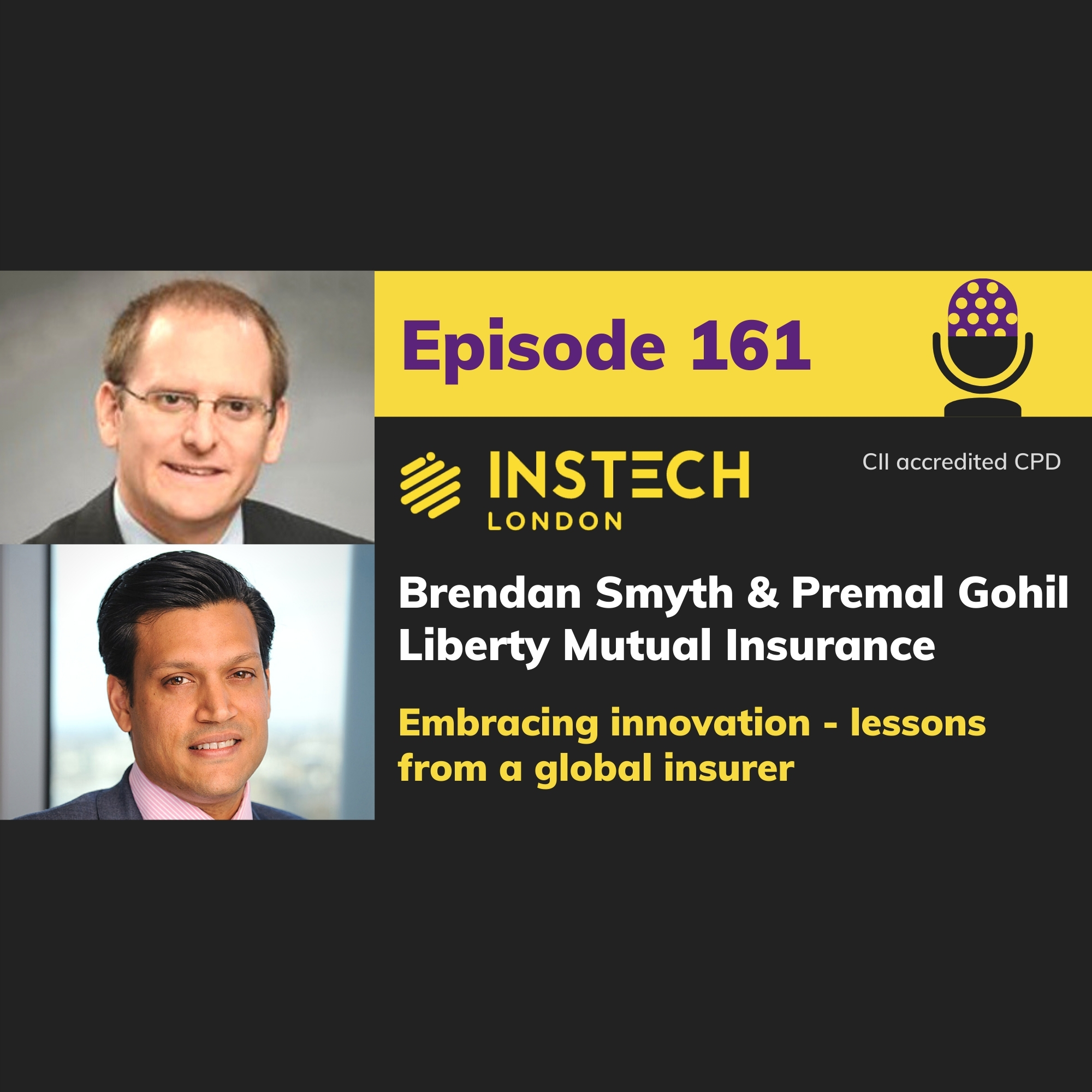 Liberty Mutual Insurance is a global insurance company that embraces innovation, with a strong track record of building successful partnerships with technology companies.
Matthew talks to Brendan Smyth, SVP, Global Risk Solutions Innovation, and Premal Gohil, Head of Innovation Partnerships & Investments, to understand how Liberty approaches innovation projects and works with third parties to understand new insurance trends. 
The episode also includes advice for start-ups on how to approach insurers with new ideas and what Liberty is looking for from potential data and technology partners.  
Talking points include:
How to create a culture of innovation
Balancing innovation projects with day-to-day business
Building successful commercial partnerships
The importance of ecosystems and efficient integration
Comparing insurance innovation - differences between the US and Europe
Premal's article, 5 Tips for ensuring Startup-Corporate collaboration success, is available to read on LinkedIn.
More information on Liberty Mutual Insurance is available on the company's InsTech London member profile page.
If you like what you're hearing, please leave us a review on whichever platform you use, or contact Matthew Grant on LinkedIn.
Sign up to the InsTech London newsletter for a fresh view on the world every Wednesday morning.
Continuing Professional Development - Learning Objectives
InsTech London is accredited by The Chartered Insurance Institute (CII). By listening to any InsTech London podcast or reading the accompanying transcript, you can claim up to 0.5 hours towards the CII member CPD scheme.
The Learning Objectives for this podcast are:
Identify some of the impacts of innovation and its importance in the future of the insurance industry
Discern the roles required for successful innovation partnerships
Understand how incumbents and start-ups can work together and learn from each other
If your organisation is a member of InsTech London and you would like to receive a quarterly summary of the CPD hours you have earned, visit the Episode 161 page of the InsTech London website or email cpd@instech.london to let us know you have listened to this podcast.
To help us measure the impact of the learning, we would be grateful if you would take a minute to complete a quick feedback survey.