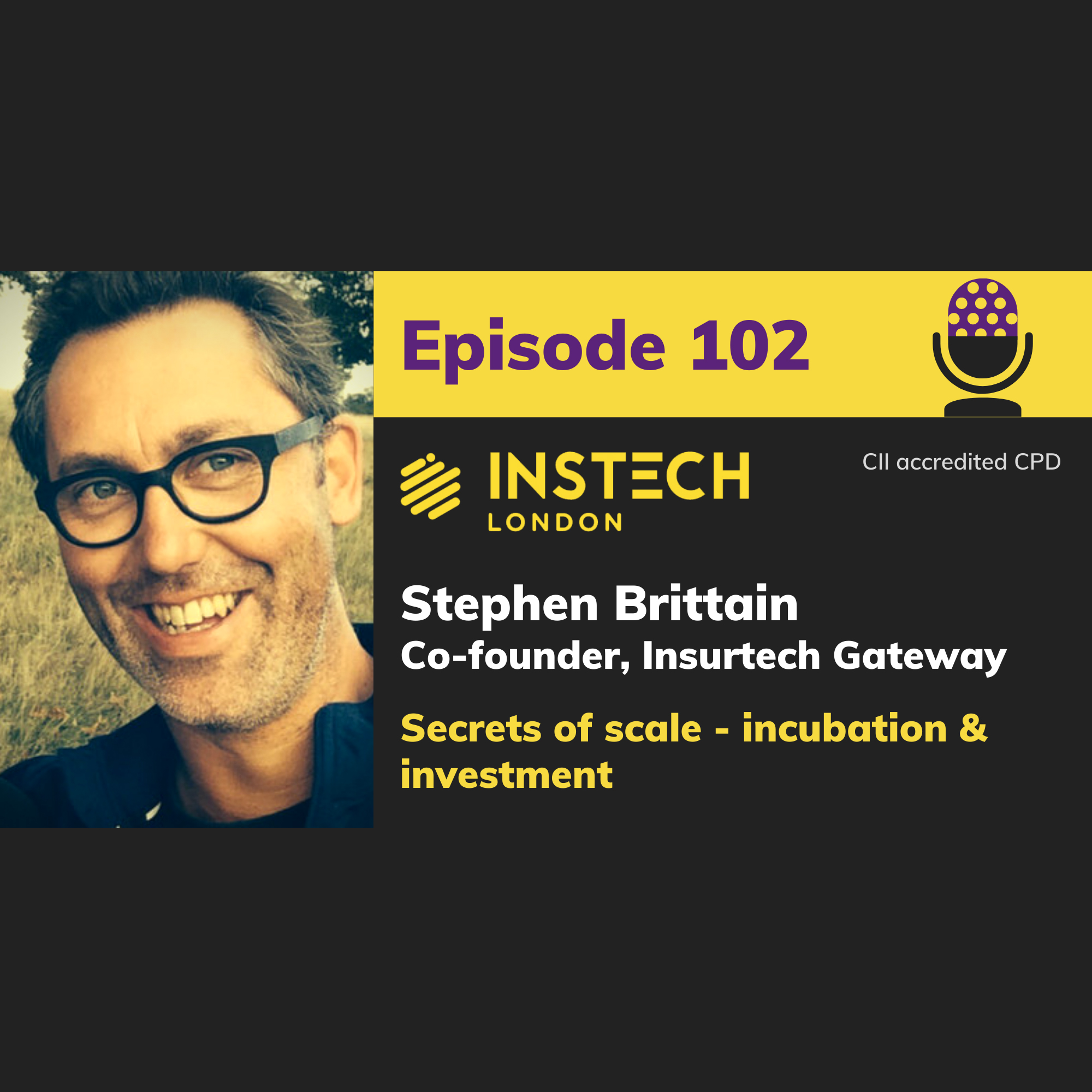 There is no shortage of ideas, and opportunities, for starting up new companies in and around insurance, but scaling fast, with access to capital, capacity and connections is critical.
Stephen Brittain is the Co-founder of Insurtech Gateway, an incubator and fund offering start-ups advice, investment and capacity, with a portfolio that includes By Miles, FloodFlash and Jumpstart.
He joins Matthew on Episode 102 of the podcast to give an investor's view on the market and some great insights for founders.
Talking points include:
Defining an underserved target market
How to scale at speed
Identifying insurance advocates and investors.
New solutions for "uninsurable" risks
Proving performance through metrics
If you like what you're hearing, please leave us a review on whichever platform you use, or contact Matthew Grant on Linkedin.
Find out what we are up to at InsTech London and sign up to our newsletter for a fresh view on the world every Wednesday morning.
Continuing Professional Development - Learning Objectives
InsTech London is accredited by The Chartered Insurance Institute (CII). By listening to an InsTech London podcast, or reading the accompanying transcript, you can claim up to 0.5 CPD hours towards the CII member CPD scheme.
Complete the InsTech London Podcast Feedback Survey to claim your CPD time.