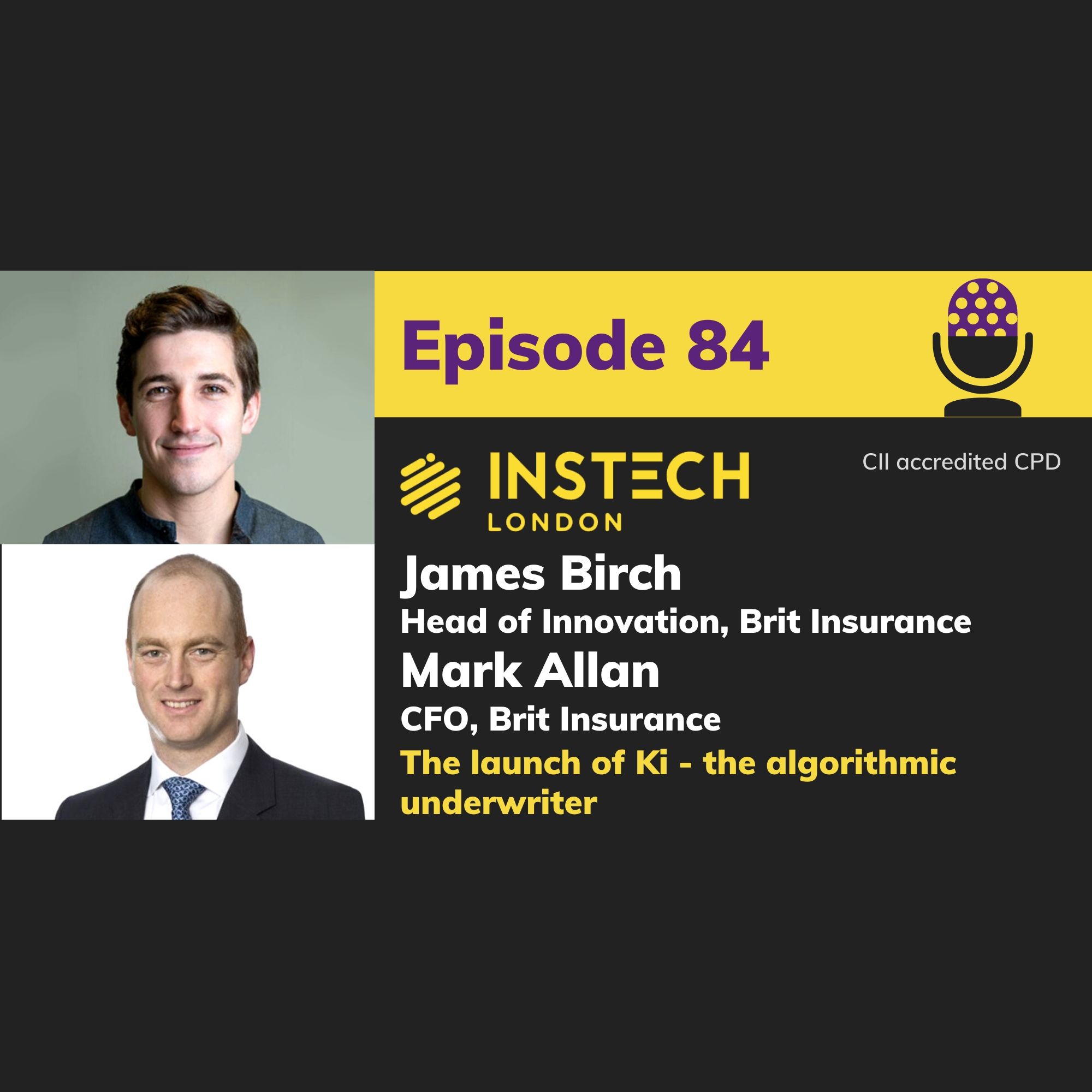 Whilst some organisations may look elsewhere to blame for the increasing costs of placing insurance in London, Brit has decide to strike out and show what digital can mean for an established company with the launch of Ki, it's algorithmic syndicate. In this episode Matthew Grant talks to Mark Allan CFO of Brit, and James Birch, head of innovation to learn about the motivation for launching this new initiative, how it will work and why they chose to partner with Google Cloud and University College London. 
Topics covered included:
What is a lead-follow syndicate?
How will Ki select what it wants to underwrite?
Is the algorithm smart enough to admit when it doesn't know the answer?
What is the human oversight? Is an active underwriter required?
What are the implications for the future of Insurtech
organizations, rather than a start-up or a scale-up?
What does Lloyd's think about this?
What and why is Ki "anywhere, anytime"?
More information on Ki at - https://www.ki-insurance.com
Comment directly on the podcast or contact Matthew Grant on Linkedin here 
A summary and transcript of this discussion is available on request
Find out what we are up to at Instech London at www.instech.london
Sign up to our newsletter for a fresh view on the world every Wednesday morning
 Continuing Professional Development - Learning Objectives
InsTech London is accredited by The Chartered Insurance Institute (CII). By listening to an InsTech London podcast, or reading the accompanying transcript, you can claim up to 0.5 CPD hours towards the CII member CPD scheme. Complete the InsTech London Podcast Feedback Survey to claim your CPD time.