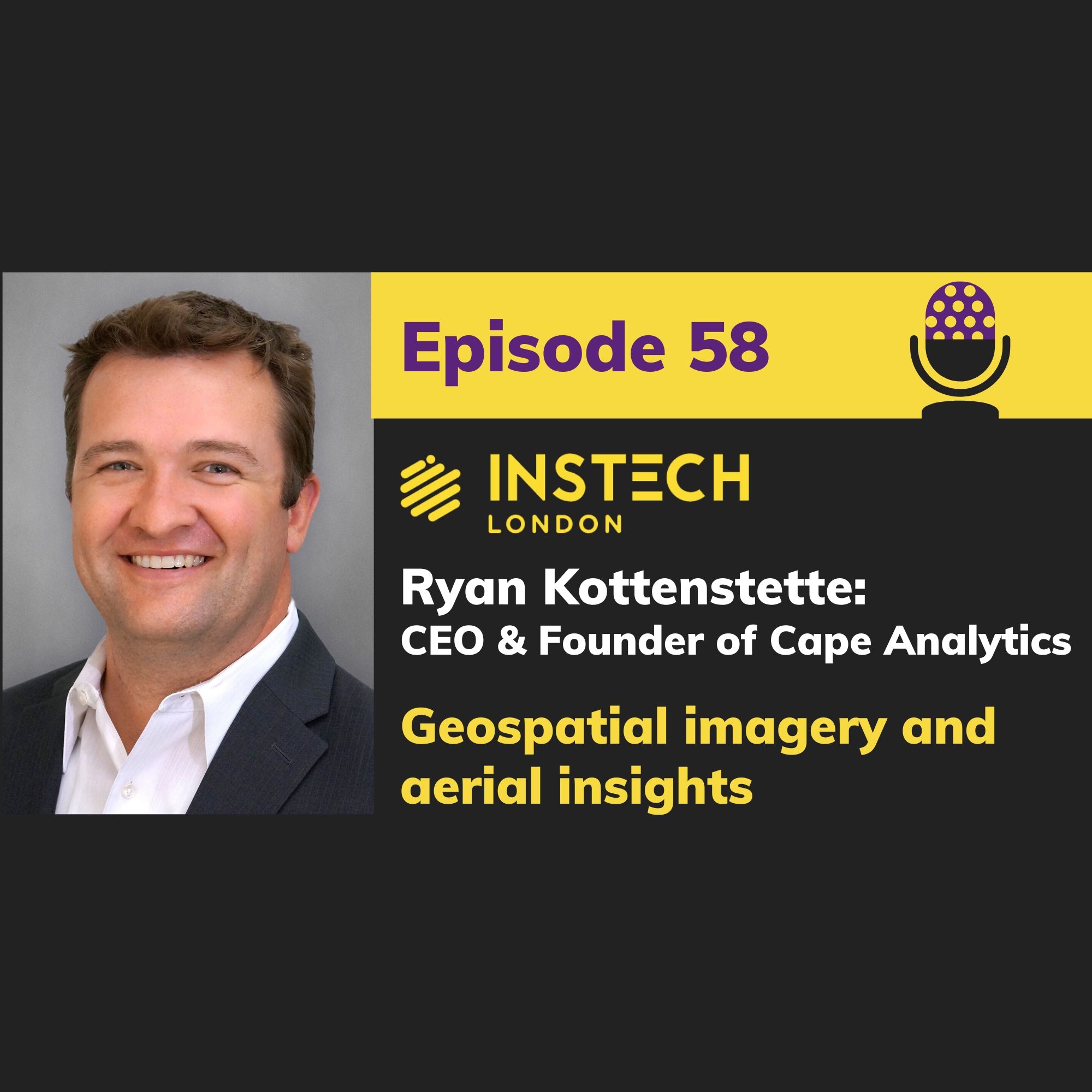 Ryan Kottenstette founded Cape Analytics in 2014 to help companies identify building characteristics based on aerial imagery.
Five years on and Cape has analysed 80% of the US population (in terms of physical property risk) with the resulting data being used to help price and manage insurance policies and reinsurance portfolios by over 30 companies. Today the company ranks as one of the best known technology companies in insurance to have emerged in the last few years.  
Ryan and Matthew's topics discussed:
the challenges (and successes) he has seen when building a company
using satellite, aircraft and drone data for more accurate pricing
use of third-party data
dealing with uncertainty
the growth in "insurtech" and insurance innovation
understanding wildfire risks through artificial intelligence
approving new class plans and rate filings
the importance of focussing on customer needs
If you want to hear more from Cape Analytics, they will be in London at the end of January and we are hosting a breakfast event for them. Details in the Instech London newsletter. 
You can stay up-to-date with all our 2020 events, plus find out how to become an InsTech London member, at www.instech.london.