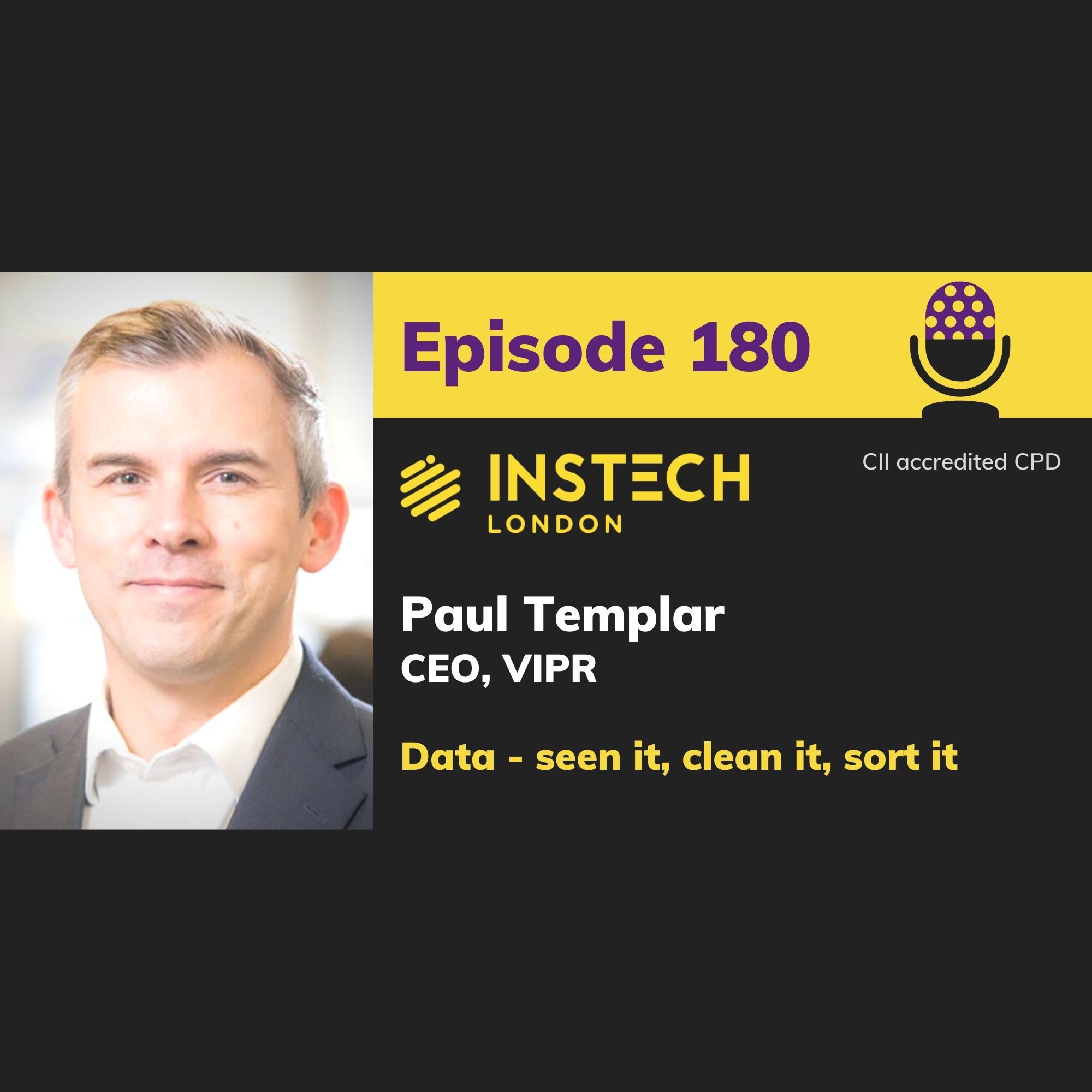 Data has never been so important or abundant in insurance but finding the right information is still a major challenge for insurers.
That has led to opportunities for companies like VIPR, which is providing extraction and ingestion solutions to help standardise data from third parties and creating analytics to improve underwriting accuracy.
CEO Paul Templar joins Matthew on Podcast 180 to discuss how brokers and insurers are using VIPR's data and analytics platform to manage data, getting information flowing efficiently across the market, and how VIPR is looking to scale with the help of private equity.
Talking points include:
Improving communication between insurers, brokers and clients
Using the cloud to improve data access and processing efficiency
Producing new underwriting insights through improved processing
APIs, portals and making technology work
Working with clients to drive product direction
VIPR was featured in the InsTech London report, Data Extraction and Ingestion: The 40 companies to watch in 2021, which is available as a free download.
You can also get more information on the InsTech member profile page for VIPR.
If you like what you're hearing, please leave us a review on whichever platform you use or contact Matthew Grant on LinkedIn. 
Sign up to the InsTech newsletter for a fresh view on the world every Wednesday morning.
Continuing Professional Development - Learning Objectives
InsTech London is accredited by The Chartered Insurance Institute (CII). By listening to any InsTech London podcast or reading the accompanying transcript, you can claim up to 0.5 hours towards the CII member CPD scheme.
The Learning Objectives for this podcast are:
Summarise the challenges for insurers in collecting relevant information and how these contribute to inefficient underwriting
List the benefits data and analytics platforms have on improving processing efficiency
Identify the role of clients in helping insurers to direct and implement new products
If your organisation is a member of InsTech London and you would like to receive a quarterly summary of the CPD hours you have earned, visit the Episode 180 page of the InsTech London website or email cpd@instech.london to let us know you have listened to this podcast.
To help us measure the impact of the learning, we would be grateful if you would take a minute to complete a quick feedback survey.