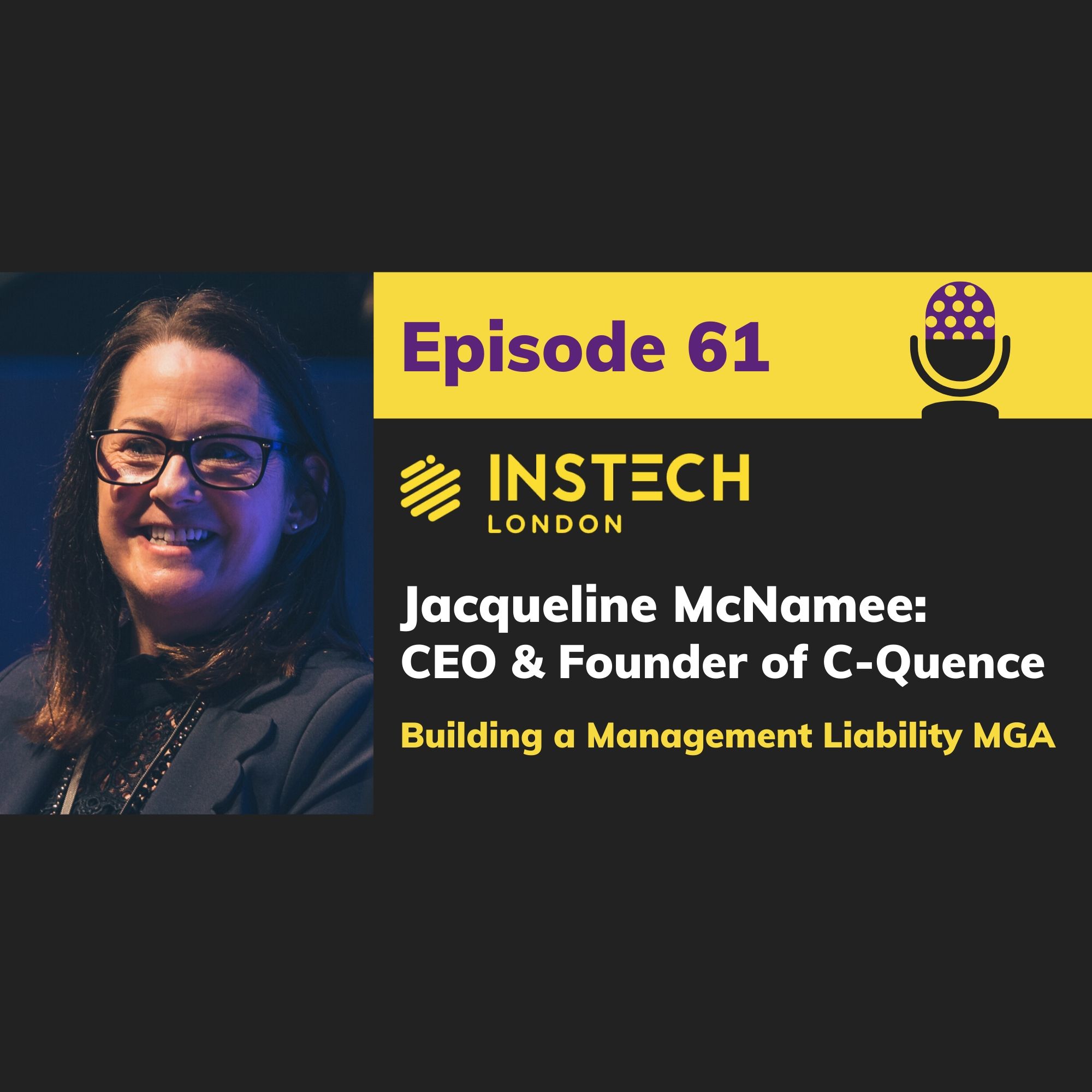 The role, and potential, for MGAs has been much discussed in 2019, with some significant fundraising and acquisitions. 
Jacqueline McNamee, a former underwriter, became frustrated with the speed of innovation at her previous employer and launched C-Quence in 2017. Matthew interviewed Jacqueline for one of the keynote presentations at the Cytora conference in November and this episode has the highlights of their discussion. Topics covered include:
What is Management Liability insurance
The sources of data used for underwriting
Why C-Quence built its own technology stack
The importance of speed
The value of the broker channel
Use of Cytora product
Information on all our podcasts can be found here
To find out about our forthcoming events, how to become a member and register for our newsletter go to www.instech.london
Read Matthew's article "MGAs the fast track to insurance innovation?"
Produced by Simon Fyles, simon@instech.london
Edited by Peter Roach, visualmonkeys.co.uk