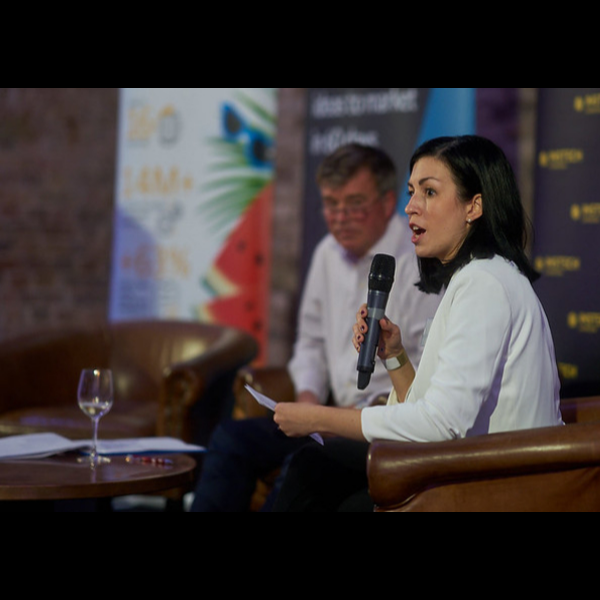 In this third and final podcast from the InsTech London evening event "MGA, the new frontier for Insurtech"  recorded live at The Steelyard London on 2nd April, join Matthew Grant on the sofa as he talks to the founders and partners of three more new insurtech MGA solutions. 
First up, Matthew talks to Robert Jeffery founder and COO of Evari about the benefits that come from having both an MGA and providing a service to build technology platforms. (0:48)  https://evari.insure/ 
Next is Tobias Taupitz CEO and founder and of bicycle insurer Laka and Arslan Hannani from their capacity providers Zurich. They talk about the company's new approach to insurance,  their success to date and what Zurich has learnt from working with them. (6.56)   https://www.laka.co.uk/ 
Finally, co-founders of Envelop Jonathan Spry and Paul Guthrie tell us about why decided to work together and how they are getting on with their cyber reinsurance MGA,  backed by MSAmlin. (18:00)  https://www.enveloprisk.com/
More details from the event, including photographs and articles related to the topic of MGAs can be founded at the InsTech London webpage
Finally, if you are interested in what an MGA is and why so many insurtechs are adopting this model, you may find this recent article by Matthew Grant of interest - MGAs: the fast track to insurance innovation?
InsTech London is one of the most active networks for innovaters in insurance, with over 3,000 members, supported by 80 companies and bringing together technology, data and analytics companies with insurers and other professionals. To learn about our forthcoming events and find out how you can get involved go to www.instech.london