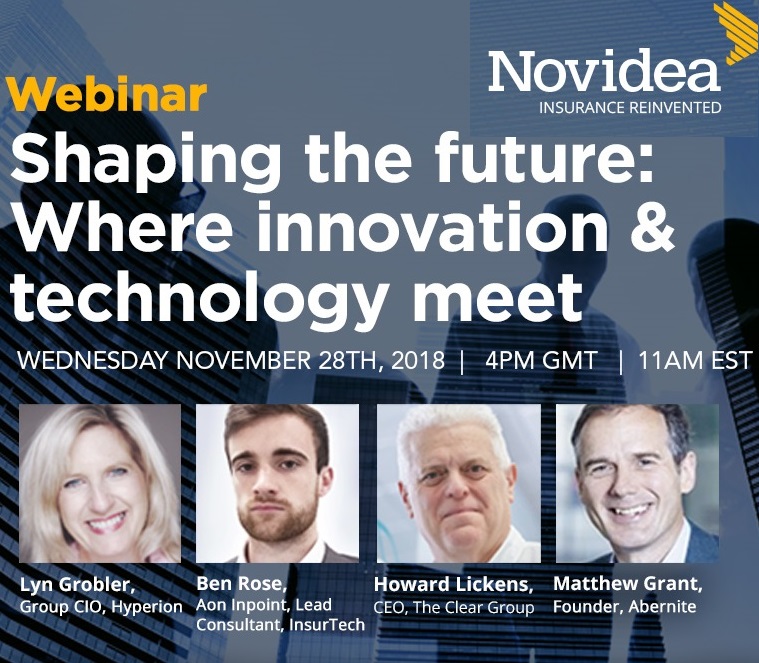 Innovation can be hard, but it's not impossible. Three of the leaders from insurance broking came together for the Novidea webinar on 28 November to talk to Matthew Grant about the practical steps they are taking to drive change using data, analytics, technology - whilst bringing their colleagues with them.
Lyn Grobler of Hyperion talks about how her experience of working in the Oil and Gas industries has helped her ensure that Hyperion can take advantage of its extensive data. Ben Rose from Aon explains how he is working with people across the world to create a unified way to bring new ideas to emerging opportunities. Howard Lickens, founder of Clear explains how important culture is when successfully acquiring new companies and why he chose to invest in start up Konselio rather than build something internally. 
And not surprisingly, for everyone, the client is at the heart of what they do.
In 30 minutes we covered many of the themes from the white paper on this topic written by Matthew Grant and Roi Agababa CEO of Novidea, earlier this year.