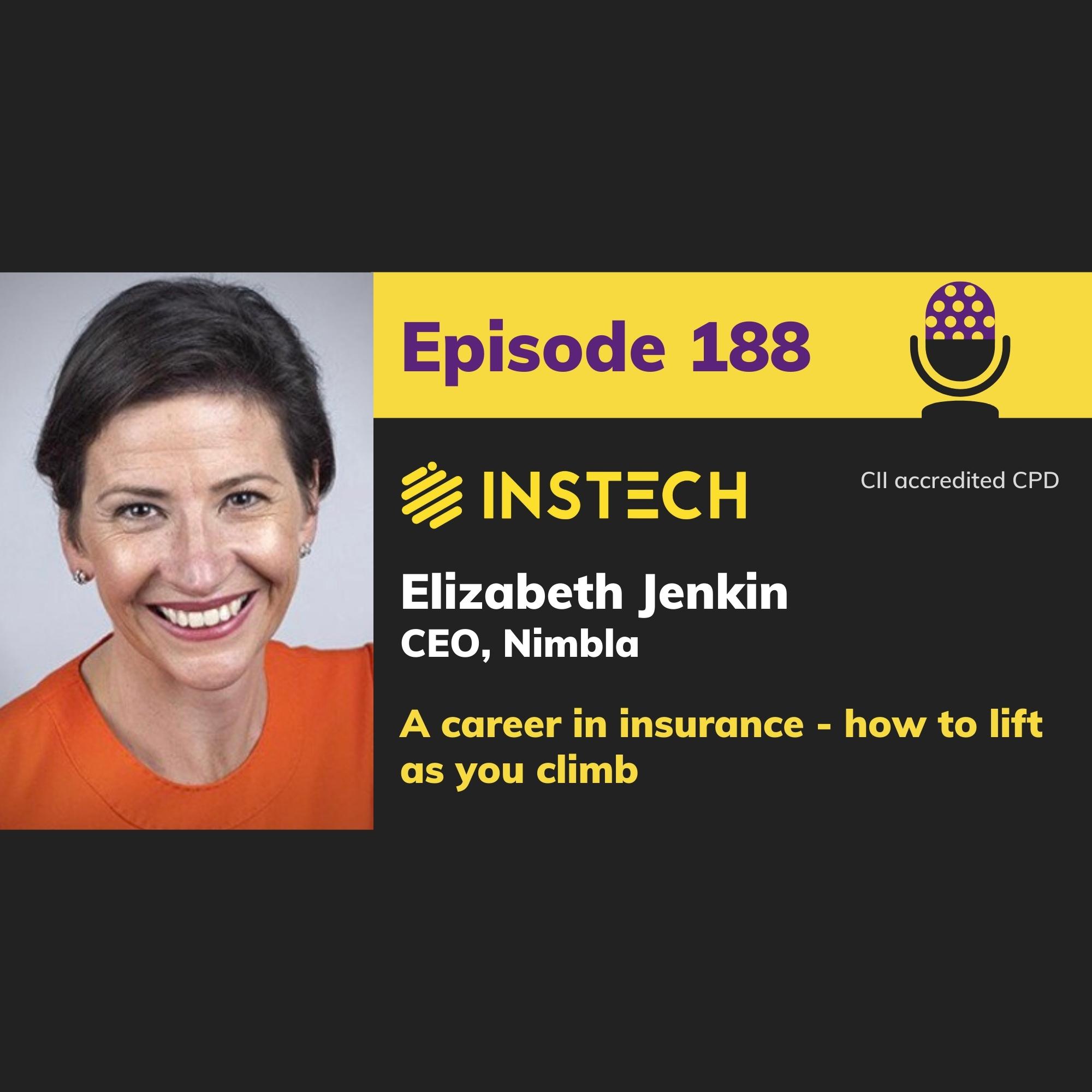 Elizabeth Jenkin is the CEO of Nimbla, Co-founder of the women's network "Lift as you Climb" and is on the boards of Gallagher, Fidelis and the Women's Football Association. She joins Robin to discuss why she left her 20-year career as a broker with Aon and RFIB to join a start-up, how brokers and insurers differ and the importance of curiosity. 
Talking points include: 
The importance of the voice of the customer
Factors that enable a company to scale effectively
Embedded insurance
What a good partner looks like
Their 5-year tie-up with Accelerant
Taking inspiration from role models and mentors
You can also get more information on the InsTech member profile page for Nimbla.
If you like what you're hearing, please leave us a review on whichever platform you use or contact Matthew Grant on LinkedIn.
Sign up to the InsTech newsletter for a fresh view on the world every Wednesday morning.
Continuing Professional Development - Learning Objectives
InsTech is accredited by The Chartered Insurance Institute (CII). By listening to any InsTech podcast or reading the accompanying transcript, you can claim up to 0.5 hours towards the CII member CPD scheme.
The Learning Objectives for this podcast are:
Summarise the relationship between brokers and insurers, and some key differences in their practices
Identify the factors a company needs to consider when looking to scale its business in the insurance industry
Describe how companies can collaborate effectively with customers to enhance the quality of their offering
If your organisation is a member of InsTech and you would like to receive a quarterly summary of the CPD hours you have earned, visit the Episode 188 page of the InsTech website or email cpd@instech.london to let us know you have listened to this podcast.
To help us measure the impact of the learning, we would be grateful if you would take a minute to complete a quick feedback survey.