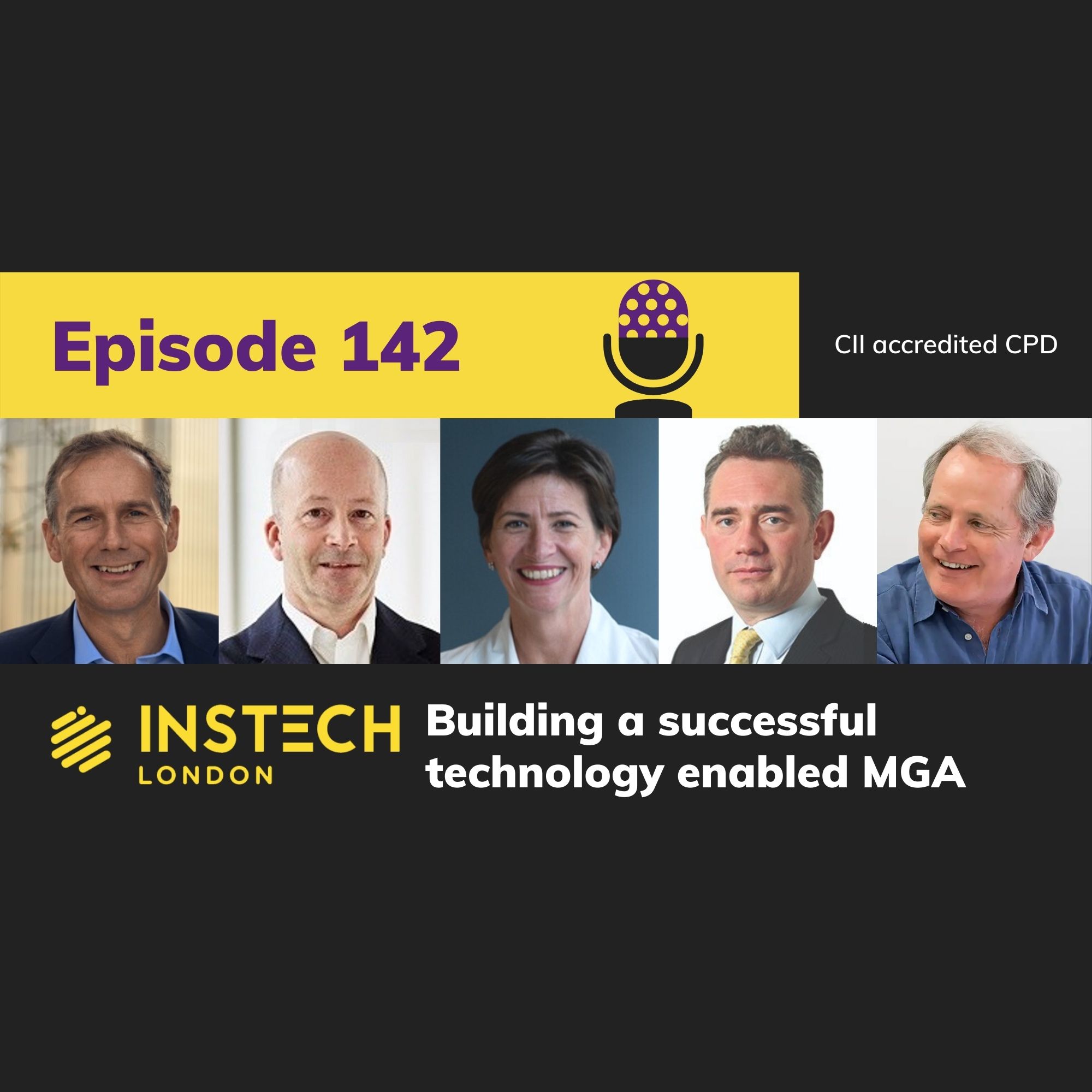 The Managing General Agent (MGA) business model, by which companies can underwrite risks without retaining capital, has proved popular among insurtechs looking to use new technology to improve underwriting.
So how do you set up a successful MGA? Matthew was joined by leading figures from tech-enabled MGAs when he hosted a panel at the 2021 Virtual KBW European Financials & Insurtech Conference.
The panelists were Elizabeth Jenkin (Chief Commercial Officer at Nimbla), Graham Elliott (CEO of Azur), Alastair Speare-Cole (President of Insurance at QOMPLX) and Jonathan Spry (CEO of Envelop Risk).
Talking points include:
Why to set up an MGA
How to make better use of data
Innovating vs investing in innovators
Data sharing
The future of MGAs
If you like what you're hearing, please leave us a review on whichever platform you use, or contact Matthew Grant on LinkedIn.
Sign up to the InsTech London newsletter for a fresh view on the world every Wednesday morning.
Continuing Professional Development - Learning Objectives
InsTech London is accredited by The Chartered Insurance Institute (CII). By listening to any InsTech London podcast or reading the accompanying transcript, you can claim up to 0.5 hours towards the CII member CPD scheme.
To claim 0.5 hours for this podcast, go to the Episode 142 page of the InsTech London website, or email cpd@instech.london.