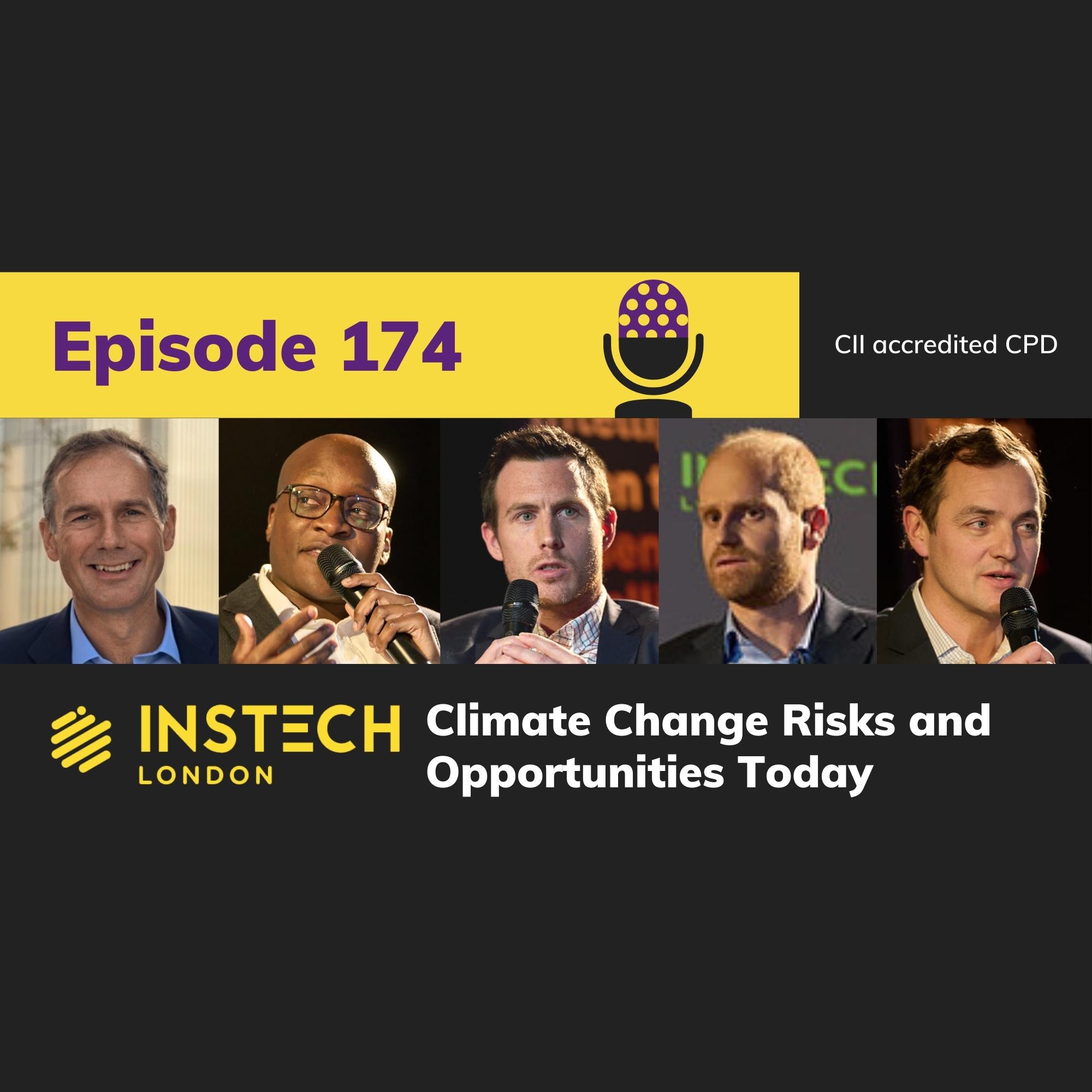 As the financial risks from climate change continue to increase, insurers are having to come to terms with both the short-term impact of large catastrophe events and new regulatory requirements.
Podcast 174 features insights from our Climate Change Risks and Opportunities Today live event, sponsored by S&P Global Market Intelligence, which focused on practical solutions and real examples of how insurance is responding to a changing landscape and evolving risks. 
Recorded live at CodeNode in London, Matthew talks to:  
Raphael Zindi, Product Manager | Segment Lead, EMEA Insurance, S&P Global Market Intelligence
Chris Illman, Head of Responsible Business, Beazley
Dana Foley, Head of Catastrophe Research, Chaucer Group
Christopher Perceval, Head of ESG Business Development, EMEA, S&P Global Sustainable1
This episode also features additional insights from Fathom's Chief Operations Officer Dr Andrew Smith and Tom Philp, CEO of Maximum Information.
Talking points include:
Building risk models for Environmental, Societal and Governance (ESG) performance
ESG ratings and rewarding clients - how to encourage climate conversations
Reaching net zero - identifying relevant data and mapping portfolios
Disclosing climate credentials - the right questions for underwriters to ask
Transition risk - what it is and how to track the financial implications
If you like what you're hearing, please leave us a review on whichever platform you use or contact Matthew Grant on LinkedIn. 
Sign up to our newsletter for a fresh view on the world every Wednesday morning.
Continuing Professional Development - Learning Objectives
InsTech London is accredited by The Chartered Insurance Institute (CII). By listening to any InsTech London podcast or reading the accompanying transcript, you can claim up to 0.5 hours towards the CII member CPD scheme.
The Learning Objectives for this podcast are:
Understand some of the possible solutions to tackle climate change challenges for the insurance industry
Explore the current insurance ecosystem addressing climate change risks
Discuss increasing complexity of regulatory environment around climate change and its impact on how insurance can respond to these shifting risks
If your organisation is a member of InsTech London and you would like to receive a quarterly summary of the CPD hours you have earned, visit the Episode 174 page of the InsTech London website or email cpd@instech.london to let us know you have listened to this podcast.
To help us measure the impact of the learning, we would be grateful if you would take a minute to complete a quick feedback survey.