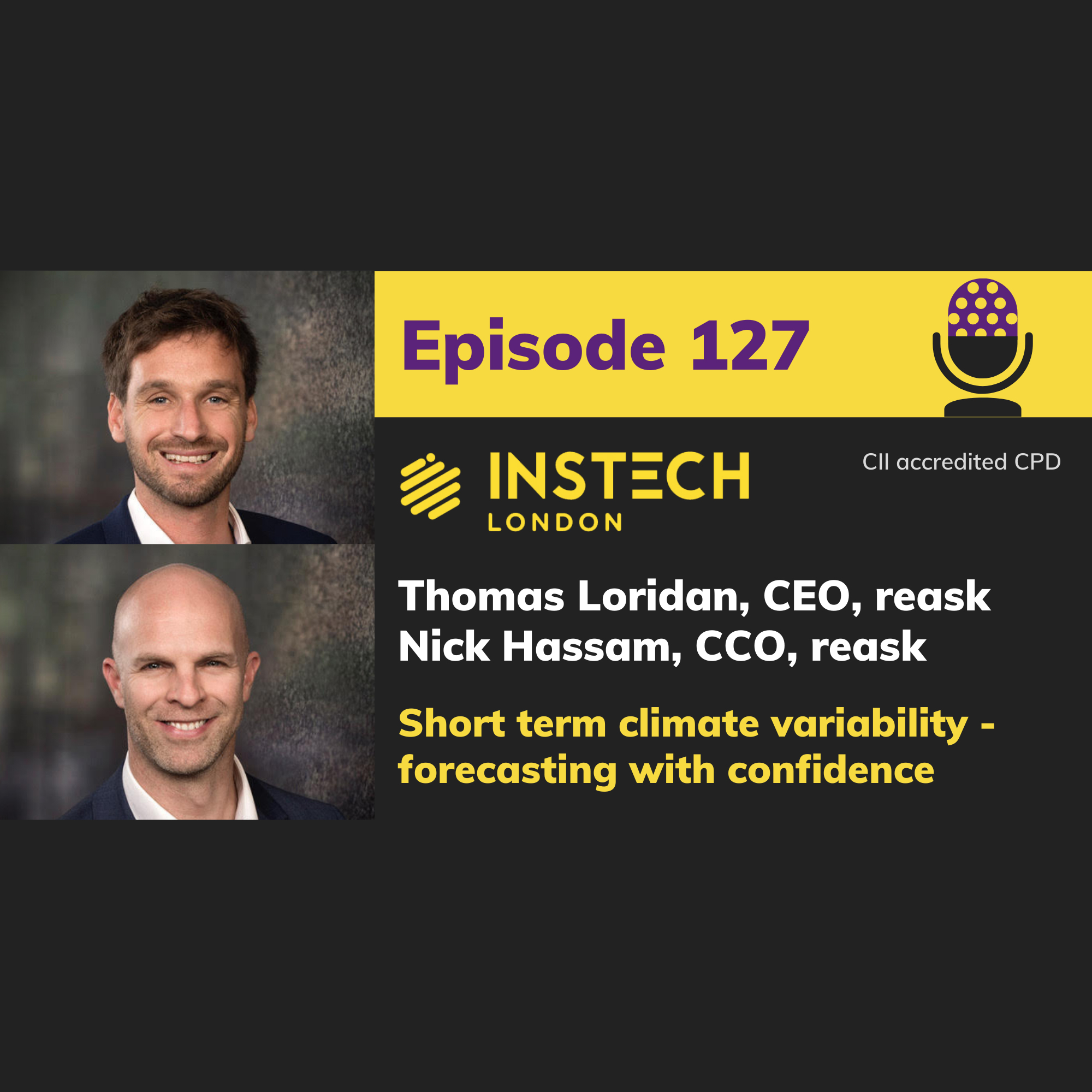 The ability to accurately forecast annual changes in the likelihood of damaging hurricanes, cyclones and typhoons occurring has been a challenge in the past. 
Now, with advances in technology, research and the use of AI, new companies are emerging with techniques to provide insurers with the evidence they need to confidently change their assessment of potential catastrophe risks over the short term (less than one year).
Australia-based reask is rethinking how catastrophe models are built, with a global solution that has caught the attention of leading insurers and investors.
Co-founders Nick Hassam and Thomas Loridan join Matthew on Podcast 127 to discuss how they are helping insurers understand climate change, and why it is driving a greater frequency and intensity in natural disasters.
Talking points include:
Why today's models need a global focus
Seasonal forecasting
Machine learning and neural networks
Integrating new approaches with historical views
Tracking storms after landfall
Sign up to our newsletter for a fresh view on the world every Wednesday morning.
If you like what you're hearing, please leave us a review on whichever platform you use, or contact Matthew Grant on LinkedIn.
Continuing Professional Development - Learning Objectives
InsTech London is accredited by The Chartered Insurance Institute (CII). By listening to any InsTech London podcast or reading the accompanying transcript, you can claim up to 0.5 hours towards the CII member CPD scheme.
To claim 0.5 hours for this podcast, go to the Episode 127 page of the InsTech London website, or email cpd@instech.london.