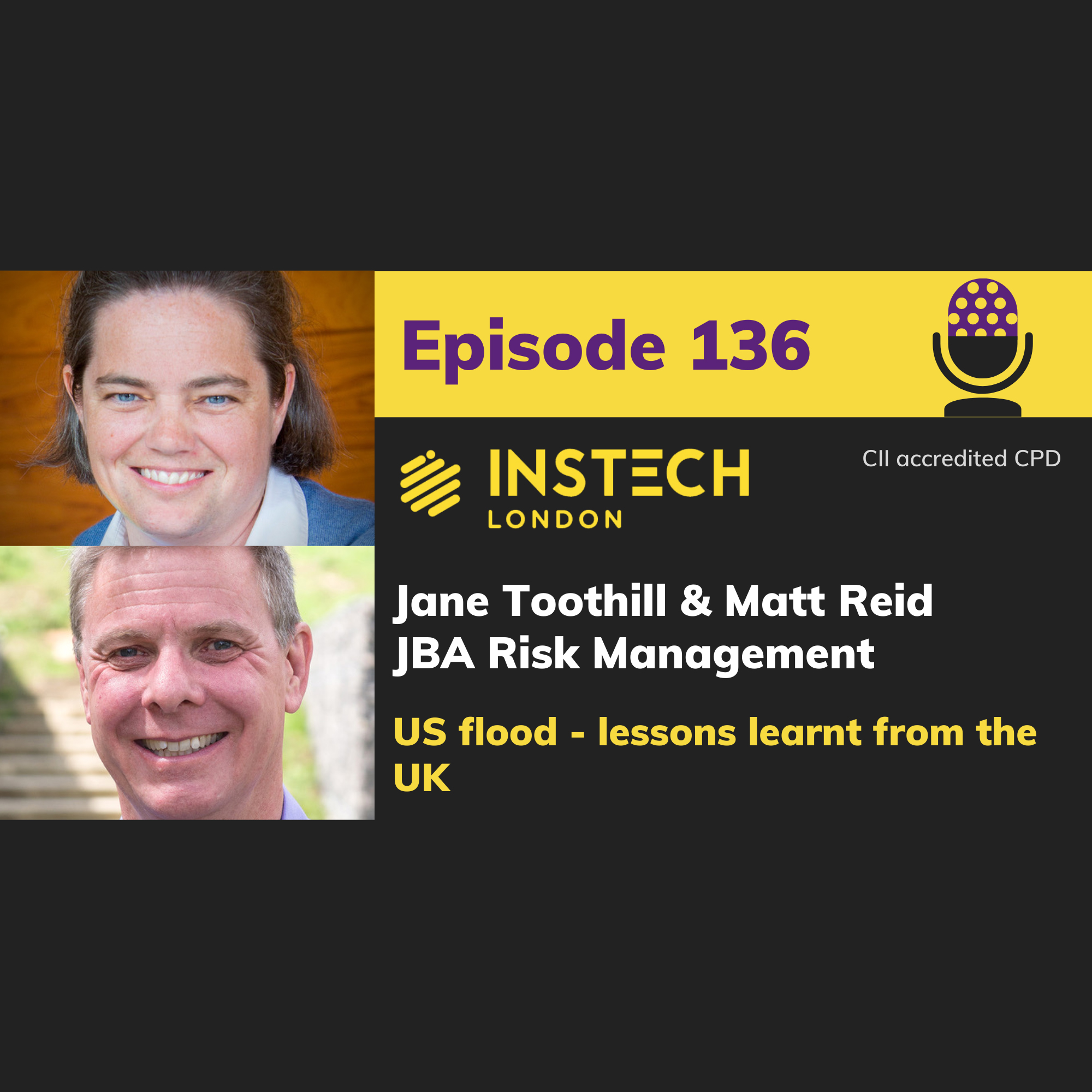 Flood is the most pervasive hazard in the United States, but despite the huge scale of the risk there are major challenges around the provision of adequate flood cover based on accurate, real-time data.
JBA Risk Management has spent the past decade developing flood models covering 99% of the world's landmass and has leveraged that experience to provide new flood hazard maps and real-time modelling for US insurers.
Matthew finds out more on Podcast 136 from Jane Toothill, Managing Director, JBA Risk Management Ltd, and Matt Reid, Managing Director, JBA Risk Management Inc.
Talking points include:
Integrating flood data into decision-making processes
Applying global insights and knowledge to US extreme weather events
Real-time probabilistic modelling through JBA's FLY technology
Catastrophe modelling for climate change scenarios
The state of the US NFIP and the emergence of a private US flood insurance market
If you like what you're hearing, please leave us a review on whichever platform you use, or contact Matthew Grant on LinkedIn.
You can read an edited transcript of the conversation from Podcast 136 on the InsTech London website.
JBA Risk Management was named as one of the companies to watch in our recent Location Intelligence 2021 report. More content is also available on the company's InsTech London profile page. 
Continuing Professional Development - Learning Objectives
InsTech London is accredited by The Chartered Insurance Institute (CII). By listening to any InsTech London podcast or reading the accompanying transcript, you can claim up to 0.5 hours towards the CII member CPD scheme.
To claim 0.5 hours for this podcast, go to the Episode 136 page of the InsTech London website, or email cpd@instech.london.