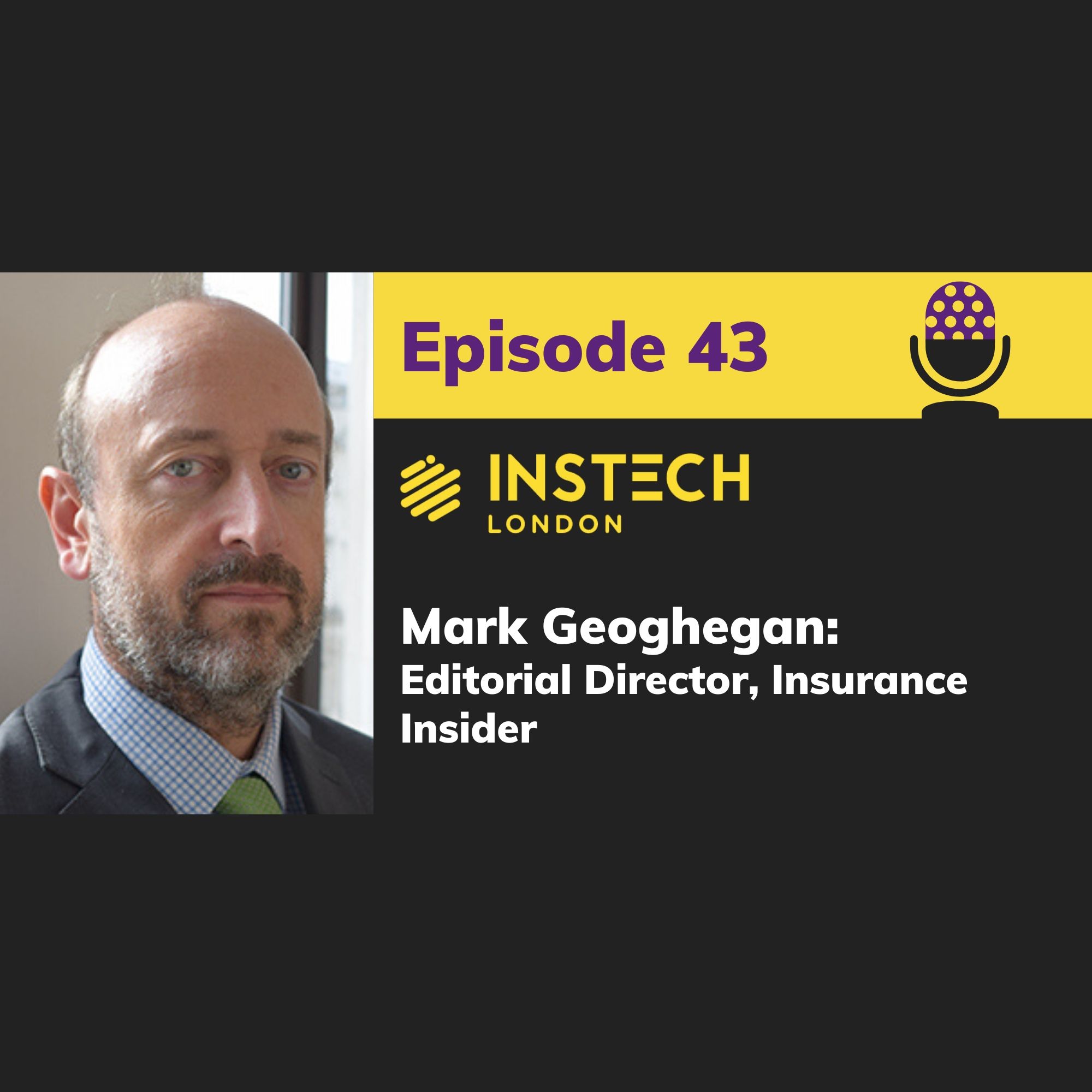 Mark Geoghegan started his career as a broker in 1992 and has run Insurance Insider since 2008. In that period he has got to know all of the leaders in the London market and further afield. Over the years he has seen the industry try, but frequently fail, to adopt technology to try to mprove efficiency, decision making and the flow of information around the market.
Mark and his team are frequent visitors to our InsTech London evening events. In addition to reporting on the core insurance activities, and ups and downs of the market Insurance Insider also follow what is happening amongst the new entrants and the established re/insurers.  In this episode Mark talks to Matthew about the changes he has been seeing in recent years that are making him more optimistic that finally even Lloyd's, and the traditional specialty insurance market, is going to be able to fully embrace new opportunities in data, tech and analytics.
We also find out why the reinsurance market heads off to Monte Carlo in mid-september each year and a hint of the themes that will be being discussed in the next few weeks.
At InsTech London we have been keen readers of the Insurance Insider for many years, and so we are delighted that this episode also marks the first of the forthcoming series that is being sponsored by the Insurance Insider. 
As an InsTech London podcast listener you are now able to download a free copy of Insurance Insider here - http://campaigns.insuranceinsider.com/instechlondon/
Mark Geoghegan, and the Insurance Insiders' New York correspondent, Bernard Goyder, also feature on InsTech London podcasts numbers 17 and 30 respectively.
To learn more about InsTech London, our members, and past and future events you can find us at https://www.instech.london/