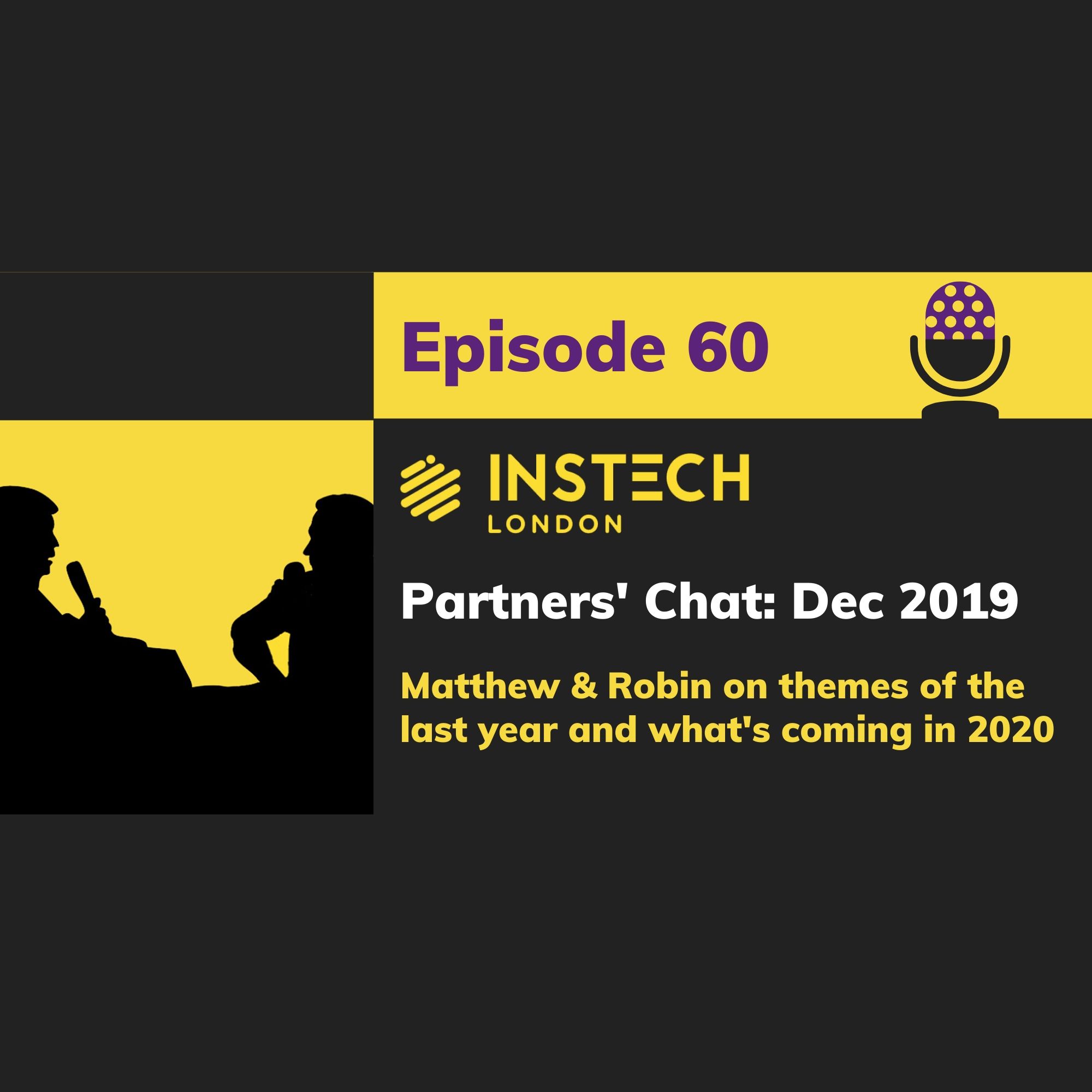 Robin and Matthew grabbed some time out from a busy year-end to review their personal highlights from the past 12 months, and take look at what's coming up in the next few months. Topics included: 
Redefining insurtech 
From start-ups to the big guys: innovation on all fronts
Funding
The growth in the Life & Health market
Our plans for 2020
Thank you for your downloads and support. If you have liked what you have heard, then please leave us a review on your chosen podcast platform
You can get the latest InsTech London news and event announcements by signing up to our weekly newsletter.
Produced by Simon Fyles, Simon@Instech.london
Edited and angel dust by Peter Roach, visualmonkeys.co.uk